Classic formats for composing traditional or modern designs, combined with a wide choice of materials and thicknesses
A bronze artefact from Etruscan mythology discovered in Arezzo in the 16th century AD, the Chimera has always symbolized something improbable, illusory and vainly attainable. This definition, however, does not reflect the Idee & Parquet flooring collection which is a wide and diversified selection of feasible solutions for the creation of any type of traditional or modern flooring.
Small formats, mounted simply or creating geometric patterns, using support backings or hardwood boards of various thicknesses, Italian or French herringbone, national or foreign woods, are available in a wide variety of colours and processing types and the possibility of any kind of customization.
#planks #staves #strips #herringbones
| | | | | | |
| --- | --- | --- | --- | --- | --- |
| | Planks | Staves | Strips | Chevron | Italian herringbones |
| Oak | Planks | Staves | Strips | Chevron | Italian herringbones |
| American Walnut | Planks | Staves | Strips | Chevron | Italian herringbones |
| European Walnut | Planks | Staves/span> | Stripes | Chevron | Italian herringbones |
| Larch | Planks | Staves | | Chevron | Italian herringbones |
| Elm | Planks | Staves | | Chevron | Italian herringbones |
| Cypress | Planks | | | | |
| Olive | Planks | Staves | | Chevron | Spina italiana |
| Teak | Tavole | Listoni | | Chevron | Spina italiana |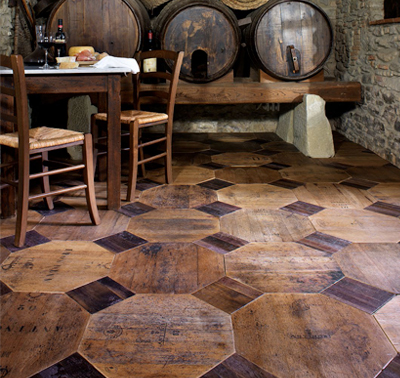 Contact us for more information